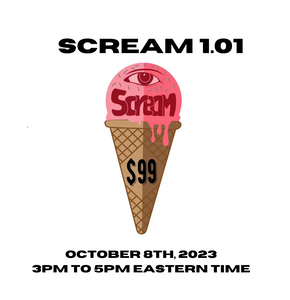 WHEN? Sunday October 1st 2023 from 3PM-5PM Eastern Time
Melissa Cross remains the undisputed choice of headliners in the hardcore, metal genre from its incubation and rise from the underground into the worldwide phenomena that defines the modern rock we hear today. After observing for years two distinct vocal mechanics utilized by her students now known as the community's OGs , Melissa  introduced the terms "fry screaming" and "false cord" screaming in 2005. Never meant as an invitation to choose, but rather intended to inspire the coordinating of multiple strategies wherein precision and control replace emotional efforting without any loss of authenticity. This 3 hour, one time course is an intensive survey of the essential skillsets that involve the aerodynamics (breathing), source (true vocal folds) function, resonance (space in the vocal tract) and articulation (jaw, tongue, lips) involved in four different screams: Fry screaming, Hybrid, False Cord and Death.  The exercises will enable the control, stamina and integrity required to nail a headlining tour. Mimicry and imitation are the worst strategies for retaining the skill over time.   Access to the class recording is included, because continued practice over time will be in order! Learn like the best, from the best.
Recordings are included if you miss a class. There is no limit as to the amount of time they can be watched.

Broadcast Live from New York